Key Facts
Conference: Scale Up 360 - Auto Code - Better Automotive Software Fall Europe
Topic: Container orchestration within the cloud of applications used in the automotive industry
Location: Online
Date: 2021-09-22 - 2021-09-23
Lecturer: Patrick Koch, Michael Mitter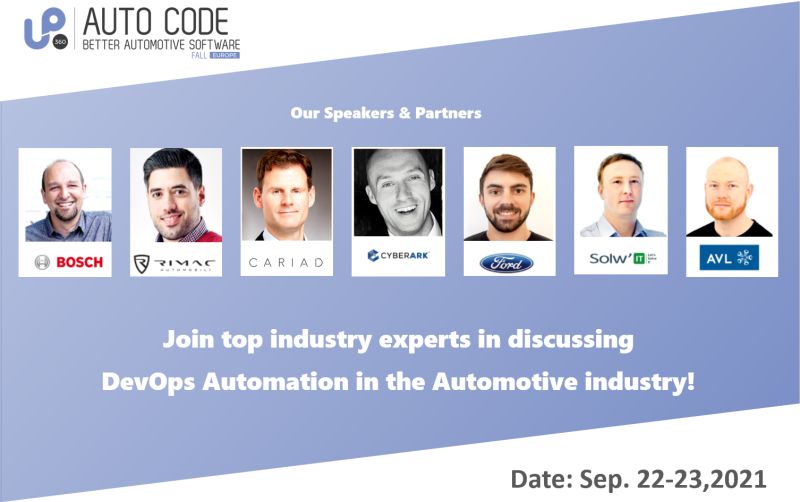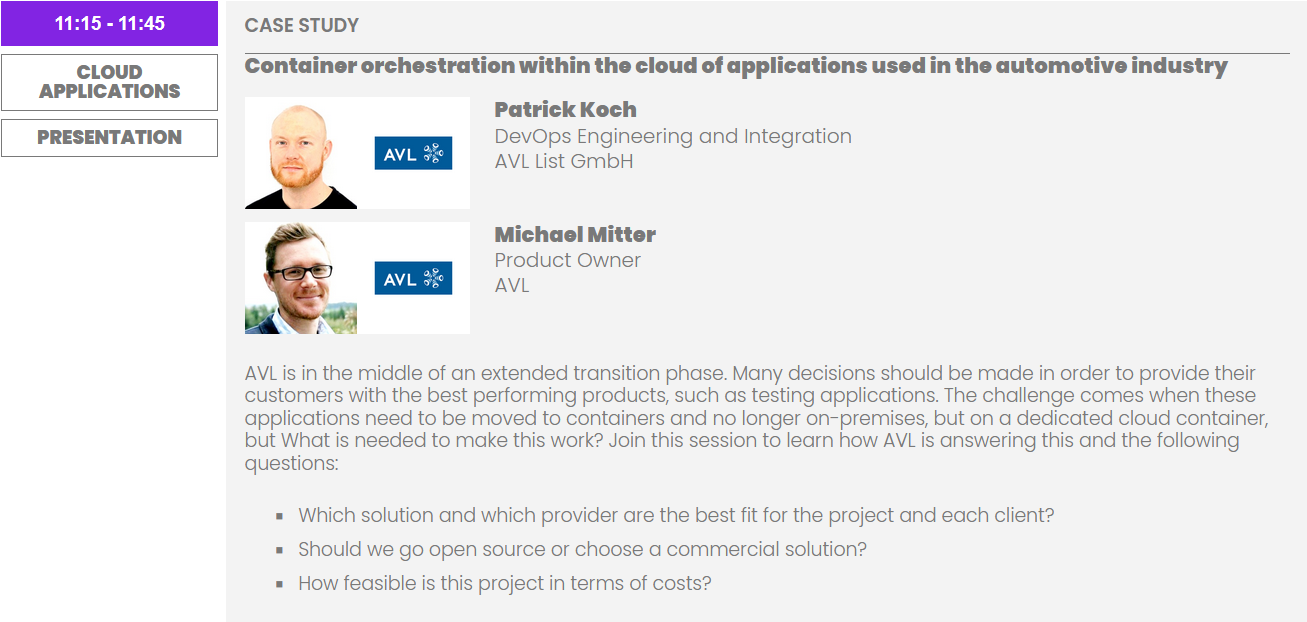 Source of the Screenshot: https://www.scale-up-360.com/en/auto-code-better-automotive-software-fall
Description
AVL is in the middle of an extended transition phase. Many decisions should be made in order to provide their customers with the best performing products, such as testing applications. The challenge comes when these applications need to be moved to containers and no longer on-premises, but on a dedicated cloud container, but What is needed to make this work? Join this session to learn how AVL is answering this and the following questions:
Which solution and which provider are the best fit for the project and each client?
Should we go open source or choose a commercial solution?
How feasible is this project in terms of costs?
References
https://www.scale-up-360.com/en/auto-code-better-automotive-software-fall